The Chichester Shed, Graylingwell Drive, Chichester, PO19 6AN
Where great projects start...
The Chichester Shed is a workshop where all people can come together with a focus on young people for out of school activities and for older isolated people for day to day activities to come together to learn, connect and carry out individual or group projects and share skills. All the involved shedders help shape how the Chichester Shed operates and we want to be a friendly, sociable place which is open and welcoming to all ages, backgrounds and genders.
Where and when do you meet?
We meet for our planning and development meeting on every fourth Thursday of the month, at 3-4.30pm @ the Project Office (next to The Chapel). Development meetings are focused on moving forward and working on small projects as we develop the project and are actively fundraising for the capital build on the Shed!
We also meet for Makers meetings every Tuesday and Thursday from 2 till 4pm @ their temporary space on Leigh Road, on theTerminus Road industrial estate. This is an informal social meeting – bring along your own projects or we can work on community projects together.  
What does it cost to join?
There will be membership fee of £25 a year once we get a space and start to incur Water and Electricity bills for all those over 25 years. For any young people wanting to join under 25 years there is no cost but there will be an expectation of engagement n volunteering and fundraising activities for all those under 25years.
Please email angie@chichestercdt.org.uk, or call 07739649473 or complete the below Shed contact form.
Chichester Shed is a space to come together with others, a place to support our Community.  To share the love of practical work, restoration, knowledge, skills, laughter and a place for creating new friendships. A space to connect, learn, take notice and create a community.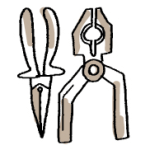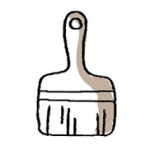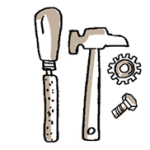 Work with the local community
In addition to working on their own projects it is hoped that inter-generational projects will form an engaging element of the shed, with experienced hands providing advice and guidance to the next generation of makers and menders. If you would like to find out more or get involved, please email CCDT's Community Development Officer Angie Bacon or fill out our shed contact from below.