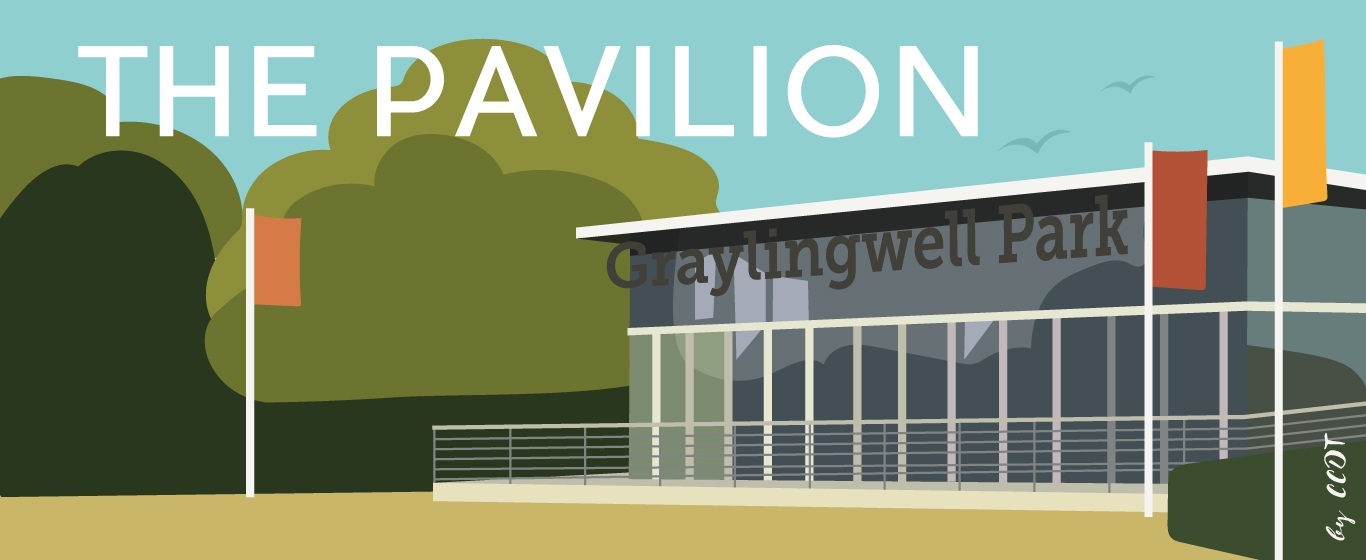 Practitioners wanted for the Pavilion – a new health and wellbeing space in Graylingwell Park, Chichester ​
INTRO
The Pavilion is a beautiful, new space for Mind Body Wellness currently in development at Graylingwell Park, on the outskirts of Chichester, by Chichester Community Development Trust. 
We are now running an open call to find people, practitioners and groups who might be interested in running classes, sessions and treatments at The Pavilion. The open call runs until 8th of June 2020. 
THE VISION
The Pavilion will offer everything people need for a healthy heart, body and mind. We are creating a unique space in a beautiful setting, offering a diverse and affordable range of classes, workshops, talks, therapies and treatments. In addition, we want to attract a wide community of people – all ages, incomes, genders and aptitudes, drawn from Graylingwell Park and across the wider city. 
THE SPACE
The Pavilion is taking shape in the former Linden Homes Marketing Suite – a light and contemporary glass building, overlooking Havenstoke Park. The space will be split into two parts: an open studio space looking over the park, and a handful of light and airy private treatment rooms. All activities and classes will have access to the outdoors, enabling classes to spill over into the park. The Pavilion will also include a pop-in café, offering drinks and light bites.
WHO WE ARE LOOKING FOR
We are running this open call to find as broad a range of practitioners as possible. You will need to be experienced, with a proven track record of offering popular classes. We are looking for people to lead sessions in three broad categories:
Classes such as: Yoga, Pilates, Buggy Fitness, Tai Chi, HIT, Boot Camp and everything from Aerobics to Zumba.
Treatments such as: Reflexology, Qi Gong, Laughter Yoga, Nutritional Therapy, Alexander Technique, Acupuncture and Massage.
Sessions such as: Meditation, Hypnotherapy, Life and Health Coaching, and Natural Health.
But if what you do isn't on the list, we're open to suggestion. 
WHAT WE ARE OFFERING
A beautiful, attractive place to offer classes and treatments.
Room rent on a percentage basis – that is, a % split of class fees for each session. (Actual % TBC)
A ready-made community on your doorstep (with no other provider nearby).

 

Support with marketing through our website, social media and regular newsletters to approx. 1000 local residents.

 

Bookings handled through our centralised, online booking system.

 

Staff on site to meet and greet clients and participants.

 

Potential access to shared equipment.

 

A collegiate atmosphere, with a community of practitioners and providers sharing information, and signposting clients.

 

An onsite café to offer post-class coffees, healthy refreshments and wind-downs!

 
WHAT WE EXPECT FROM YOU
We want to make sure The Pavilion is truly for all of our residents – as such, we'd like all practitioners to think about some kind of community benefit they could offer. To help create a team atmosphere, we would like practitioners to commit to monthly team meetings (in person or remotely) and to participating in regular open days, where people can try out the classes on offer. 
HOW TO APPLY
If you are interested, please put together a proposal for us, detailing:
how you fit the brief and your experience
what kind of session or treatment you'd like to offer
how often you'd like to run the session
what you'd intend to charge participants
what kind of community benefit or subsidised class you anticipate offering
any other equipment/support you'd need from us
The open call runs from 11th May to 8th June 2020. 
Please send all proposals to clare@chichestercdt.org.uk by 5pm on 8th June 2020. 
For any further information, please contact  Clare de Bathe on 07725 568899.
___________________________________
ABOUT CHICHESTER COMMUNITY DEVELOPMENT TRUST
Chichester Community Development Trust is a charity and company limited by guarantee, set up in 2009 to work with the new communities taking shape in North-East Chichester. Today, we represent communities in over 1250 new homes, including Graylingwell Park, Roussillon Park and Keepers Green. We work to create communities that everyone, of all ages, feel they are a part of. We empower people by developing projects that create local opportunities and employment, and build community spirit. We have taken responsibility for planning, acquiring and developing buildings and land that can be used for the benefit of local residents and now own and run community venues including The Water Tower, a co-working business/voluntary sector hub. We reinvest all of our profits to create long-term economic, social and environmental benefits for the people who live here.