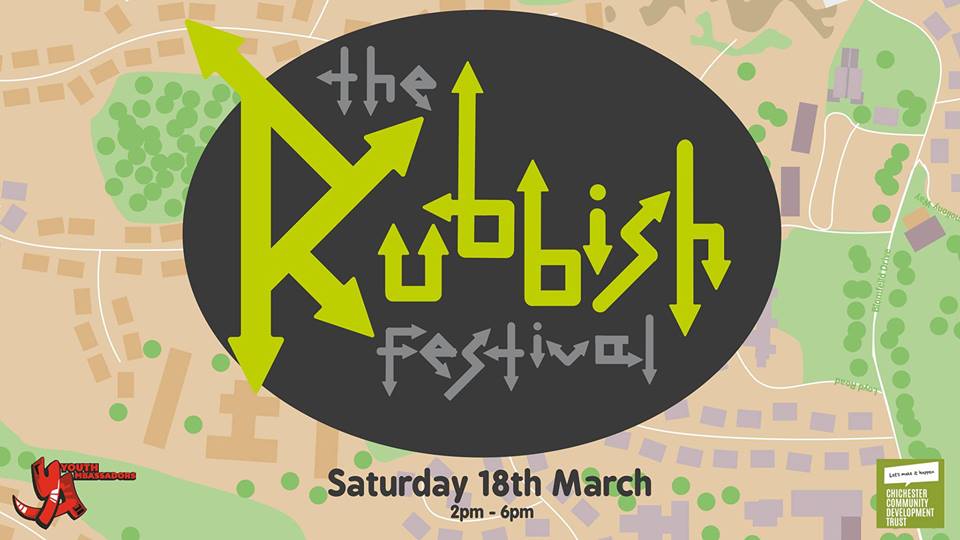 15 Mar

The Rubbish Festival

Bring your Friends and Family!

Activities Include…
Tombola: With quality Rubbish prizes.
Cafe: Featuring drinks and a range of soups, snacks, sweets, to be consumed with our recycled cutlery.
Sculpture Competition: Try your hand making a sculpture out of junk, materials will be provided.
Rubbish Treasure Hunt: Set out on an expedition around Graylingwell to find the pieces of litter we have hidden.
Sorting Competition: Recycling, compost or general waste? How well do you know your rubbish types, come and prove you prowess.
Organised by The Youth Ambassadors. The Youth Ambassadors are a young group of people who share a passion for making a difference in our community. We plan and organise social impact projects to create positive change in our community.
This project is funded in whole by v.inspired, registered charity no. 1113255